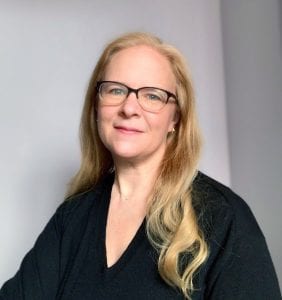 Congratulations to SUPERSTRUCTURES' Lorie Riddle, RA who has been promoted to Associate Principal. This promotion is a direct reflection of Lorie's professional stature and invaluable contributions to our success. She's held in high regard by her coworkers, by her colleagues in the profession, and by the firm's prestigious clients.
Lorie quips that, when she started at SUPERSTRUCTURES 21 years ago, her supervisors went through a lot of red pens marking up her work. Since then, Lorie has accumulated invaluable skills and leadership capacity through experiential learning. But she notes that there is always more to learn from craftsmen, from the built environment, from each other.
Among her favorite projects are the Clemente Soto Velez Cultural Center, Columbia University's Low Library, and the Brooklyn Public Library. Of the various virtues of these projects, Lorie notes a sense of collective responsibility and achievement among the client, contractors, and architects.
Working as part of a project team with different backgrounds and sometimes opposing objectives to achieve a successful project is what Lorie loves about being an architect—that and the opportunity to nerd out over 100 year-old materials and details.
A Texas native, Lorie plays a mean game of volleyball. She was recently designated an Association for Preservation Technology Recognized Professional, an elite group with only 60 members in the US and Canada.