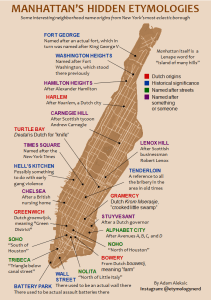 From Harlem to Hell's Kitchen in Manhattan, plus Hunt's Point in the Bronx, Queens' Kew Gardens Hills, Brooklyn's Fort Greene, and Staten Island's St. George, SUPERSTRUCTURES has restored buildings in virtually every neighborhood of the five boroughs. This map illustrates the storied origins of Manhattan's major neighborhoods, reflecting the city's Dutch roots as well as its social and economic history.
We're proud to contribute to restoring the backbone of New York City—the housing, schools, hospitals, and civic buildings that make these neighborhoods run—as well as the irreplaceable landmarks that give them their distinctive character.
Interested in joining our "neighborhood" practice? Come work with us!