Careers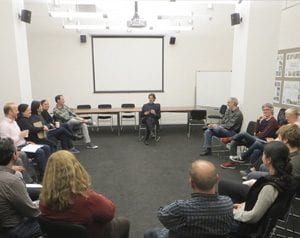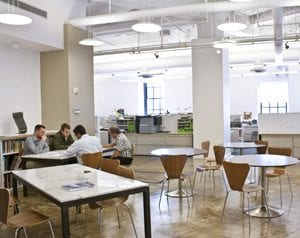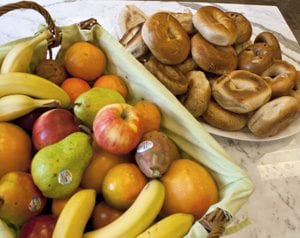 A great place to work.
SUPERSTRUCTURES offers the opportunity to advance the art and science of restoration, and to help preserve the greatest city in the world.
If your passion and competence align with our area of practice, this is truly one of the best places you can work. We offer career opportunities at all levels for architects, structural engineers, and conservators who share our dedication to the preservation of buildings and infrastructure.
From time to time, we advertise specific openings (on Craigslist, etc.) but we are always on the lookout for qualified, enthusiastic applicants.
Career Development
We work on an array of challenging projects on many of New York's most prominent buildings, for the premier clients in the region. Our projects range from preservation of 19th century landmarks, to high performance curtain walls, to multi-acre roofs. In a single year, you might work on one of each.
We work in teams. Teams are assigned to projects based on synergies between project requirements and the capabilities of each team member. This arrangement offers employees the dual advantages of a "small office experience" coupled with access to the centralized resources of a larger firm. You'll be supported by some of the most sophisticated technology in the profession, including proprietary computer systems and applications, advanced photography and image processing, and state of the art non-destructive diagnostic equipment and techniques.
Employees typically participate in all phases of a project from inception through completion: proposal, investigation, construction documents, bid negotiation, and construction administration. You'll have the opportunity to see the designs you draw executed in the field, and you'll take on greater responsibility and client interaction as soon as you are ready.
Frequent lunchtime seminars by industry experts, including our own in-house personnel, keep us current on developments in the profession (with the additional benefit of a free lunch).
Salary and Benefits
SUPERSTRUCTURES offers top-level compensation for top-level people, and the advancement potential of a thriving company. We are committed to a work / life balance, and to a work week of 40 hours. When, on occasion, more than 40 hours are required, our employees are compensated for every additional hour worked. Our benefits include paid holidays, vacation and sick days, health insurance for employee and family, 401(k) with automatic employer contribution, a continuing education allowance, and free NYC Transit Metrocards.
Our Office
Our light-filled office is in a landmarked building with 16' high ceilings, 8' tall windows, and drop dead views in three directions – not a bad place to spend the workday.
Our Tribeca location is one of New York City's most convenient and vibrant, easily accessible via public transportation. The A, C, and E subway lines stop right in the building. The N, R, #1, and #6 lines are each just a few blocks away.
How to Apply
If you think we'd be a good fit, please contact us at hr@superstructures.com.  Please attach a cover letter with your salary requirements, your resume, a few pages of work that display your capabilities. We are known for the clarity and precision of our construction documents, so sample drawings in pdf format are appreciated (maximum file size 10MB).