We frequently get variations on this question from clients. They also tend to ask some version of "if it were your money, how would you spend it?" We take our clients' viewpoint by addressing these common questions on every project. This is part of why we've been retained for more exterior restoration projects than any other firm in NYC.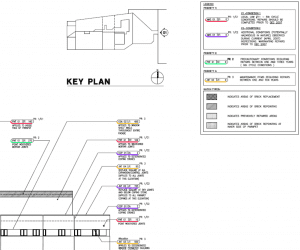 Our ability to answer these questions stems from our experience outside the office: our Principals are on their condo or co-op boards and involved in nonprofits that develop and maintain real estate assets. Essentially, in those cases we are the client. "That experience is key to understanding clients' priorities and expectations," says SUPERSTRUCTURES Principal Paul Millman. "We also bear in mind that our clients often aren't architects or engineers themselves, so can't be expected to think like we do," he adds. We try to translate our professional perspective into layman's terms to help clients understand what we're recommending and why.
We also understand that clients have many priorities and demands on their budgets that may have nothing to do with their buildings. An administrator of a hospital, for example, might have to choose between a new MRI machine and a new roof. While we understand the clients' crucial mission and the difficulty of such choices, we try to point out that a new roof can help preserve their greatest asset—their building—and ensure the safety and comfort of the patients they serve.
Our approach to thinking like the client also means minimizing time and cost overruns. That control of costs and schedule hinges on producing the most accurate drawings and documents possible. Our drawings set the standard for the industry and contractors consistently say they appreciate this precision. Such exacting documentation may take more time and effort, but can save the client money in the long run by avoiding unforeseen issues requiring change orders.

When unsafe conditions are identified in a building, there's no choice but to act. But beyond such emergencies, most other building maintenance or restoration choices are business decisions. In helping clients make these decisions, we're dedicated to putting ourselves in their shoes before we put on a hard hat.