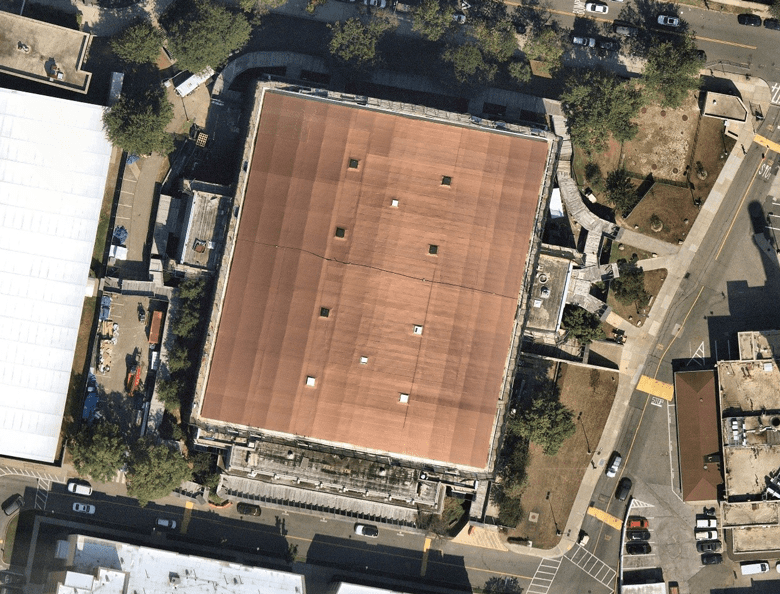 Our current project for the Queens College Fitzgerald Gym is a $10 million roof replacement which utilized a state-of-the-art membrane—its first application in a New York building. We specified removal of the gym's deteriorated concrete plank roof deck and considered various options for its replacement, including new concrete or wood. Ultimately, we opted for an acoustical metal deck which offers multiple benefits including improved acoustical performance and better thermal properties.
Our design was finished with Soprema Sentinel Copper Art, a PVC thermoplastic membrane material infused with copper to simulate the look of a standing seam copper roof. This combination provides the aesthetic qualities of metal combined with the benefits of a flexible, high-performance membrane—all while avoiding common risks associated with metal roofing. This material also saved our client money, as it's a fraction of the cost of copper sheet.
The nature of this project has necessitated careful oversight, including an on-site SUPERSTRUCTURES presence for the past two years to monitor the implementation of our design. When complete, it will add another large-scale roof project to our portfolio, one with an innovative, custom-designed system utilizing unique products.
Survey similar projects here.