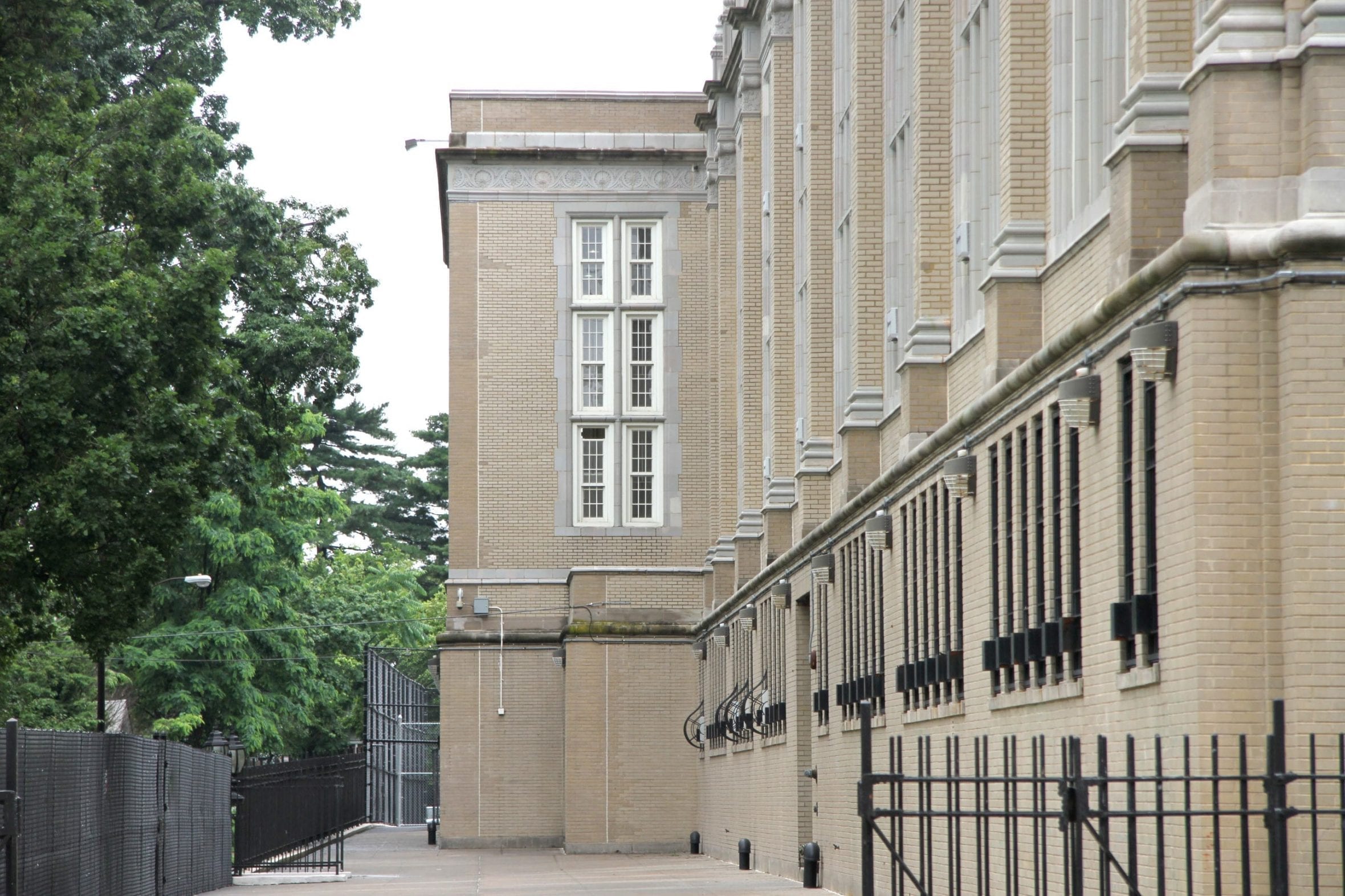 The restoration or replacement of terra cotta is often a key element of our exterior restoration projects for New York City's historic buildings, including currently at Bayside High School in Queens.
Given SUPERSTRUCTURES' extensive experience with terra cotta, we are all too familiar with ways in which improper fabrication or installation may give rise to problems with this generally sturdy material. At Bayside High School, we've employed a uniquely stringent inspection program, having the contractor lay out each of over 7,000 terra cotta units for our review before installation.
A SUPERSTRUCTURES principal and conservator visited the manufacturer in California to observe the fabrication process and any necessary repair of units done before shipping. Among the terra cotta elements being replaced at Bayside are cornices, coping stones, window sills, window surrounds and water tables.
Terra cotta is a clay-based ceramic used extensively in this country between the late 1800s and 1930s. Its popularity grew when some of New York and Chicago's great architects incorporated the material in their most famous works, including C.B.J. Snyder, New York City's best known school architect. Rehabilitation of terra cotta ornamentation was also part of our work at two impressive Snyder buildings for the New York School Construction Authority: Newtown High School in Elmhurst Queens, and Curtis High School in Staten Island.
Terra cotta is relatively inexpensive, fireproof, easily molded into ornamented detail and can mimic the effect of granite or limestone, much more expensive materials. While it had been the practice in recent decades to fill terra cotta units with grout, it was subsequently discovered that the freeze / thaw cycle caused the moisture trapped within to expand, leading to failure of the terra cotta units. At Bayside absolutely no fill is being used, in keeping with best practice.
The scope of the current restoration also includes removal/replacement of all 20 roofs of different heights and sizes, mostly flat roofs with parapets, but also including a copper mansard roof at the auditorium.
Interior areas damaged by water infiltration were also repaired. There were leaks in the concrete foundation of the natatorium -- new waterproofing and gutter systems were designed. The pool's membrane was installed first and then the gutter system was retrofit and welded in. Stringent inspection was required to ensure that the installation of the gutters did not compromise the waterproofing membrane. Water testing was done before finishes were installed. New HVAC units were also installed as the pool area had been poorly ventilated creating a humid environment that promoted corrosion.
Bayside High School is a single school building designed in 1934 by Walter C. Martin, occupying an entire block. The building is designated as eligible for listing on the National Register of Historical Places as determined by the State Historic Preservation Office (SHPO).
Interestingly, the school was one of four NYC high schools built during the Great Depression from one set of blueprints in order to save money. Bayside was also the first school building in the city to be constructed using Federal funds.
Bayside High School is currently one of the highest performing schools operated by the New York City Department of Education. When completed the present restoration will render the structure a high performer as well, and once again demonstrate the City's continuing dedication to education.