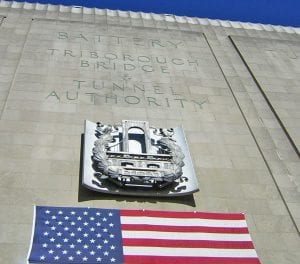 On this day in 1940, ground was broken on the Brooklyn Battery Tunnel (now the Hugh L. Carey Tunnel) which would link Red Hook, Brooklyn with the Battery on the southern tip of Manhattan. The 1.7 mile passage beneath the East River is the longest continuous underwater traffic tunnel in North America. President Franklin D. Roosevelt presided over the groundbreaking ceremony, but First Lady Eleanor Roosevelt played a role behind the scenes.* Progress on the tunnel all but stopped during World War II, but resumed in 1945, wrapping up in 1950.
In 2006, SUPERSTRUCTURES conducted an investigation of the tunnel's four ventilation buildings and provided design and construction administration services for the restoration of these structures. The project included preparation of over 1,000 construction documents through the first use of our AIM building information modeling tool. This was also our first project for the MTA and a rare case that required inspecting all building surfaces through 100% hands-on investigation via rope access. In 2019, we've returned to the Governors Island ventilation building—a late design by McKim, Mead & White—to consult on structural work on the fan motor pads.
*The First Lady helped make the project possible by opposing Robert Moses' plans for another East River bridge which would ruin the profile of lower Manhattan.