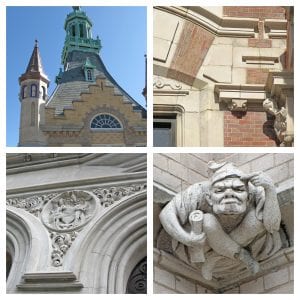 On this day in 1860, Charles B.J. Snyder, designer of several New York City schools restored by SUPERSTRUCTURES, was born in Stillwater, near Saratoga Springs, NY. As an architect, engineer, and New York City Superintendent of School Buildings from 1891-1923, Snyder's legacy of hundreds of distinctive school buildings throughout New York City is strong and well preserved to this day. His work focused on improving the health and safety of the city's students through enhanced fireproofing, increased daylighting, and an innovative "H" plan which encompassed courtyards for outdoor recreation.
SUPERSTRUCTURES has had the privilege of working on various Snyder structures, contributing to the preservation of this remarkable architectural legacy. One of the most notable is Westinghouse High School in Brooklyn, a 1908 masterpiece of Snyder's English Collegiate Gothic style. The project, honored with a Lucy G. Moses Preservation Award, included restoration of the school's ornate parapets, repairs to exterior masonry, and roof replacements. Another highlight was restoration of the arched, Guastavino-tiled ceiling in the Tillary Street loggia, which had been damaged by water infiltration from above.
John Jay College's Haaren Hall is another prominent Snyder design, built as DeWitt Clinton High School in 1904. Our extensive facade restoration included the replacement of approximately 2,000 pieces of terra cotta ornamentation. Work also included partial reconstruction of masonry parapets, localized terra cotta and masonry repairs, new lead-coated copper sheet metal at the cornice, and cleaning of the entire facade. This restoration allowed for the introduction of new waterproofing and stainless steel anchorage and replacement of damaged GFRC and cast stone with new terra cotta, thus extending the building's life while preserving its historic integrity.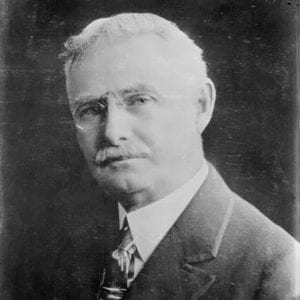 Other Snyder structures in our restoration portfolio include the Clemente Soto Velez Cultural and Educational Center (originally P.S. 160) on Manhattan's Lower East Side, and Newtown High School in Elmhurst, Queens, for which Snyder designed an addition. Both of these projects also garnered Lucy G. Moses Preservation Awards for SUPERSTRUCTURES' work.
Survey similar projects here.