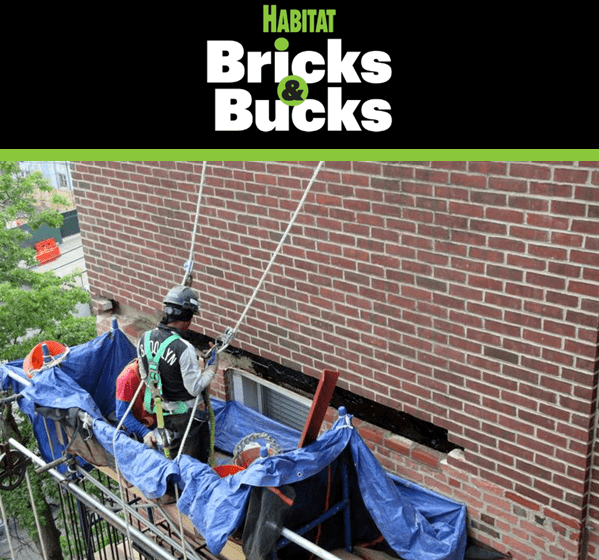 Thank you Habitat – once again you've covered a topic on which we feel impelled to respond.
Your 10/10/18 article "Lax Oversight Leads to a Facade Fiasco" stresses the importance of architect involvement during the construction phase, and quotes the architect on the project profiled:
"it's equally important – and sometimes even more important – for us to be heavily involved and see the project through the construction phase as it is for us to design it."
From our perspective that's an inversion of priorities. Key to any facade repair is having a qualified architect or engineer involved in diagnosis of the problem, understanding the failure mechanism, formulating solutions, and (our calling card) expressing these solutions in a tight set of construction documents that makes the scope of the construction and its details absolutely clear to the contractor. Site observation is no doubt important, but only if measuring against a standard set in the drawings and specifications. You don't want to encounter problems for the first time in the field that could have been solved prior to construction. Field visits by the architect or engineer should not be a substitute for a contractor's internal quality assurance.
While the failed leak repair described in the article may indeed have seemed like a "fiasco," it's important to remember that facade failure can have even more serious consequences, and proper maintenance of the building envelope is key to avoiding problems, whether large or small.