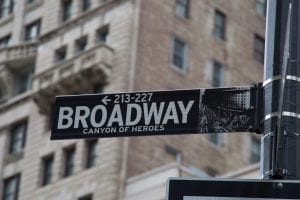 SUPERSTRUCTURES had a good run on Broadway—853 Broadway, to be precise. Our practice was based at the Union Square location for over 20 years; that's longer than the run of The Lion King. While we don't do musical numbers, since our founding in 1981 we've completed 50 projects with Broadway addresses, so we have a special, long-standing relationship with New York's most famous thoroughfare. So we were pleased to see that next Thursday, September 3rd, The New York Landmarks Conservancy will offer a virtual walking tour of Broadway's history and storied structures.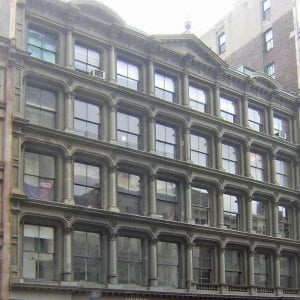 SUPERSTRUCTURES' Broadway projects have run the gamut from nineteenth-century, cast-iron buildings in SoHo to modern office towers in the Garment District. Our project for 537 Broadway—an iconic SoHo structure from 1900—involved exploring and analyzing its cast- iron courtyard walls and making recommendations for remedial repairs. Uptown near Bryant Park, 1411 Broadway (Irwin S. Chanin, 1970) tasked us with repairs to its concrete mullions and curtain wall—40 stories worth.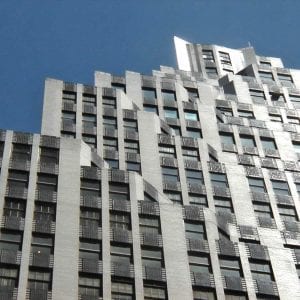 Between these extremes, SUPERSTRUCTURES has worked on the facades of several of Broadway's pre-war buildings, including 1410 and 1441, both commercial high rises from the 1930s. These projects involved masonry repairs, parapet replacements, and complex roof restoration, given their many "wedding-cake" setbacks.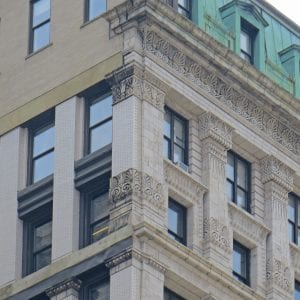 Not to be overlooked is 11 Broadway, the Bowling Green Offices building (W. & G. Audsley, 1895-98), a New York City Landmark. SUPERSTRUCTURES conducted an investigation and restoration of its white-glazed brick, terra cotta, and stone envelope. The project included replacement of cracked masonry and terra cotta units, parapet replacement, replacement of existing steel lintels and spandrel beams, and repair of spalled stone.
From Broadway to the Bronx, SUPERSTRUCTURES has successfully tackled thousands of projects, from irreplaceable landmarks to 21st-century curtain walls. Each of these has been an opportunity to hone our skills in the art and science of restoration.