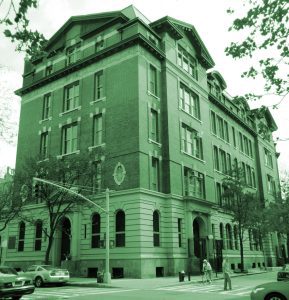 What if old buildings are greener than new ones? We think we know the answer to this question posed by Henry Grabar's recent Slate article. He offers a nuanced consideration of the embodied energy issues that can guide the decision to restore an existing structure versus building new. But we think that, in most cases, preservation wins the day when all factors are considered.  The National Trust for Historic Preservation's position is that "the greenest building is one already built," an assertion that SUPERSTRUCTURES has long shared.
As Grabar observes, "whittling the ecological impact of buildings down to their electric bill makes a strong environmental case for new construction, which tends to have tighter fitting windows, central air conditioning, and other state-of-the-art systems." But once you consider the impact of every phase of the construction process itself—not to mention the impact of potential demolition to clear a site—the argument for preservation gets stronger, in spite of issues like drafty windows and antiquated HVAC systems (issues which can be remediated).
SUPERSTRUCTURES' track record of restoration, distinguished by our growing list of Lucy G. Moses Preservation awards from the New York Landmarks Conservancy (ten so far), attests to the firm's commitment to preservation—maintaining the embodied energy of landmark buildings while often improving their future performance.