Based on our extensive exterior restoration experience with the NYC School Construction Authority (SCA), SUPERSTRUCTURES was invited to participate at an AIA NY program titled "Rehabilitating New York's Historic Schools."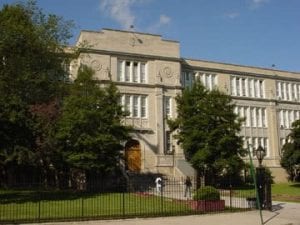 For the program, SUPERSTRUCTURES' Matthew Cronin, RA, Associate and Studio Head, presented our Bayside High School project, a three-story, SHPO-eligible building built in 1934. This multifaceted project involved the restoration of facades, roofs, and windows, and required us to solve water infiltration and flooding problems as well.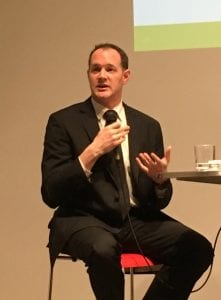 Like other large-scale terra cotta projects we have worked on, at Bayside High School we meticulously cataloged over 2,000 individual pieces of replacement terra cotta, and worked closely with Gladding, McBean, the manufacturer, to ensure that pieces met our specifications.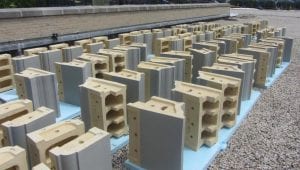 As we surveyed the building's 20 roofs (82,000 square feet), we discovered three layers of roofing material which, until then, the SCA did not know about. Based on this thorough upfront investigation and analysis, we prepared and installed the new roofs with no last-minute surprises.
We used our in-house Non-Destructive Testing & Evaluation (NDT&E) technology to "see" into the walls and floors of the building to discover the sources of water infiltration and area flooding. Using our NDT&E equipment minimized the need, cost and invasiveness of exploratory probes, some of which were still required during the project.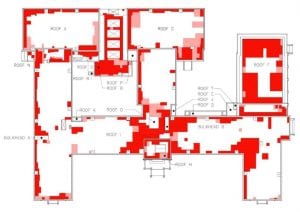 The SCA, one of our most prestigious and discerning clients, holds vendors to very high standards, and the $24-million Bayside High School project is a prime example of how we collaborate with clients and apply our project methodology and exterior restoration expertise to meet or exceed their expectations.
The program's panel also included Bruce Nelligan, principal, and Emily Wetherbee, project manager, from Nelligan White Architects, and Albert Aronov, principal, RKTB.