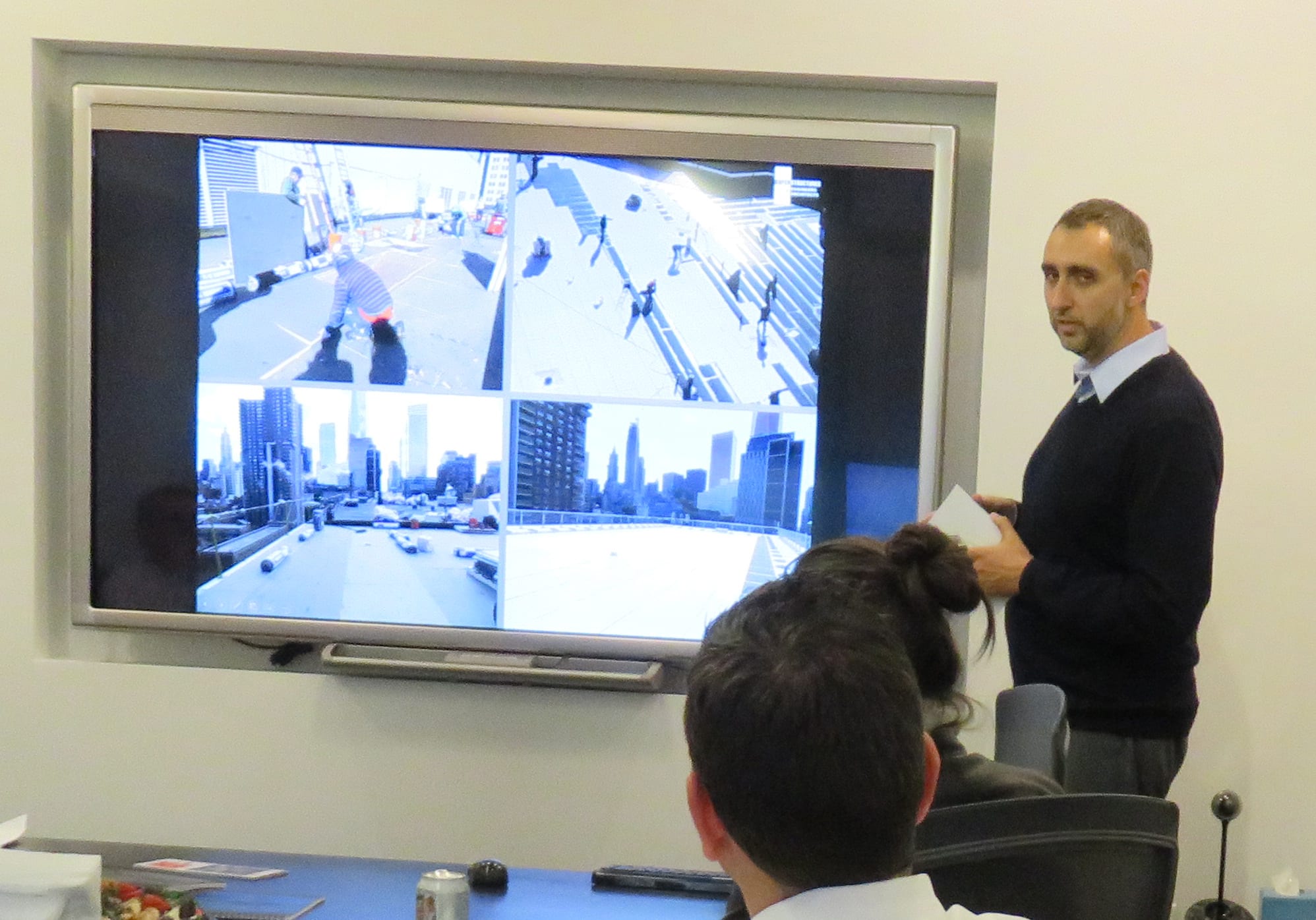 The only time most people think about a roof is when it's leaking. Michael Stripunsky, on the other hand, thinks about roofs all the time. With over 15 years of experience at SUPERSTRUCTURES, he's mastered the complexities of many roofing systems. Lately he's been sharing his expertise in a presentation on "Roofing and Waterproofing Challenges and Solutions," conveying that proper installation and maintenance of a roof is key to a building's health.
Most recently he spoke at owner's representative Zubatkin's midtown Manhattan office. He offered insights derived from numerous successfully completed flat and slope roof projects for some of the firm's largest private and public clients.
Michael noted that there are opportunities to address inherent challenges in each phase of a roofing project. Firstly, thorough investigation is key. This involves data collection using advanced technology, a field survey, and probes and non-destructive testing as applicable.  Results of the investigation are presented in a comprehensive report which creates the basis for the repair or replacement scope, and for selection of the roof system best suited for existing conditions.
Michael also presented a talk at this year's national meeting of the International Concrete Repair Institute. There he focused on conditions particular to urban and high-rise roof restorations, including: limited access, multiple rooftop assemblies, wind load, and the effect of construction on neighboring buildings.
His presentations concluded with a review of several roofing projects illustrating the various solutions which had been devised, among them the 100,000+ square-foot roof of Borough of Manhattan Community College, multiple roofs at Kingsborough Community College, Harlem Hospital's Martin Luther King Pavilion, and Downstate Medical Center's Basic Science Building.
Michael has project experience using a wide range of replacement systems including the slow-slow types -- modified bitumen, single-ply membrane, and liquid-applied membrance -- as well as slate, sheet metal, asphalt tile, and green roofs. He is continually reviewing and evaluating new and improved products as they come to market for their installation method, durability, performance and aesthetics.
Roofing restoration and replacement has been a major component of SUPERSTRUCTURES practice for over three decades – we estimate we've worked on more than 50 acres of roofs. This year SUPERSTUCTURES was retained to investigate the roofs of NewYork-Presbyterian Morgan Stanley Children's Hospital's 12-building, high-rise campus. The survey included assessment and documentation of all roof levels.