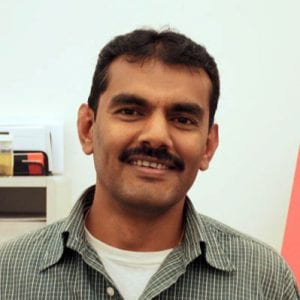 Congratulations to SUPERSTRUCTURES' Nimesh Shah, PE who has been promoted to Associate Principal. This promotion is a direct reflection of his professional stature and invaluable contributions to our success. Nimesh is held in high regard by his coworkers, by his colleagues in the profession, and by the firm's prestigious clients.
Nimesh's journey of 13 years with Superstructures has provided him with a great pool of knowledge and increasing confidence. Still, he observes that he's still doing the same thing he did at the beginning of his tenure: learning something new every day. Among the many projects he's directed, he highlights the NYCHA Bond B roof replacement project, which included the roofs of 112 buildings varying in size and configuration. This project challenged the entire team at various stages, but we were very pleased with the overall outcome.
When not managing SUPERSTRUCTURES projects, Nimesh is a culinary daredevil, seeking out exotic, spicy dishes—the hotter, the better. He also enjoys working on his green thumb in the garden.