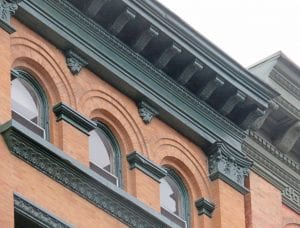 We know you've been focused on COVID-19, not on NYC Local Law 11. But the virus will eventually subside. Local Law 11 won't.
Local Law 11, aka FISP (Facade Inspection and Safety Program) has evolved with each five-year cycle. In the current Cycle 9, requirements have become far more stringent, and the stakes are higher. More inspection "drops" and wall probes are mandated, and penalties have increased.
Local Law 11 is no longer a compliance hoop to jump through. Compliance in Cycle 9 requires a strategy, demanding consideration of your building's construction type, geometry, condition, budgetary limitations, scheduling constraints, and current FISP status.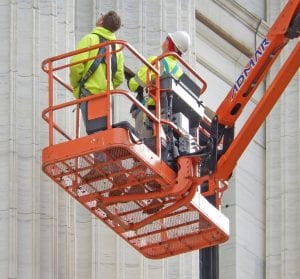 So why SUPERSTRUCTURES? Because our professionals are strategists with the expertise and experience to help you meet the challenge of LL11. Exterior restoration is our territory–and has been for nearly 40 years.
We're an acknowledged, award-winning leader in the field, with more completed NYC exterior restoration projects and more QEWI's than any other firm (QEWI's are Qualified Exterior Wall Inspectors—Registered Architects or Professional Engineers with significant facade experience as recognized by the NYC DOB). When facade remediation is required, we're known for the intelligence of our solutions, the clarity of our construction documents, and the diligence of our field observation, setting the standard for the industry.
Whether you're new to the LL11 process or want to be more strategic in maintaining your building envelope, you can trust us with your project.

Learn much more about FISP/LL11 here.