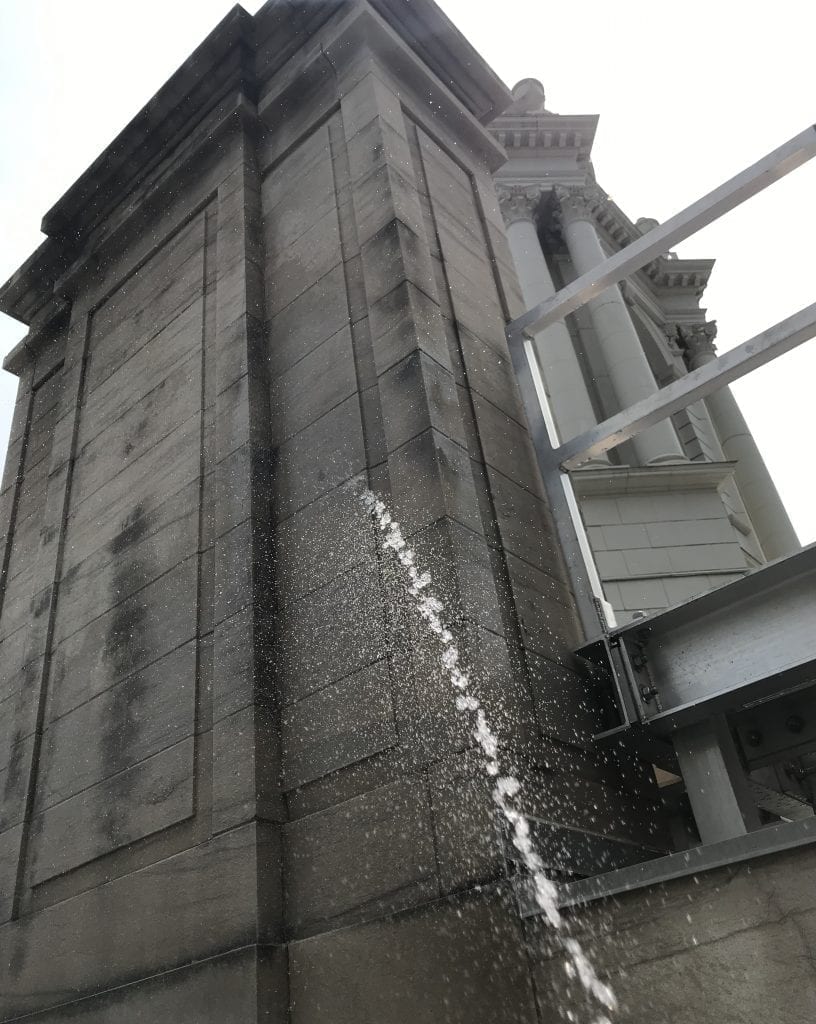 Above: water testing around the chimney base.
No, it's not political gossip. We mean an actual leak, as in water infiltrating New York's historic City Hall. Two active leaks were affecting the building's offices of the Public Design Commission: one around a chimney, and one around a skylight in a hallway. SUPERSTRUCTURES remedied the first through visual inspection, finding that the roof penetration flashing at the chimney needed repair. The skylight leak proved more elusive, calling for water testing and infrared imaging to track the path of infiltration. The leak turned out to be at a ledge near the bottom of the building's neoclassical clock tower, again needing flashing repair.
Designed by Joseph-François Mangin and John McComb Jr. and constructed from 1803-1812, the building was the first purpose-built city hall in the nation. Today, this National Historic Landmark still houses City offices and stands as a stellar example of Federal style architecture amid the leafy setting of City Hall Park at the foot of the Brooklyn Bridge. Its offices were recently restored, so revitalized historic flooring was in harm's way from the leak, not to mention historic paintings such as the 1851 portrait of Jose Antonio Paez. We were happy to prescribe remedies to help protect the interiors of this historic civic landmark.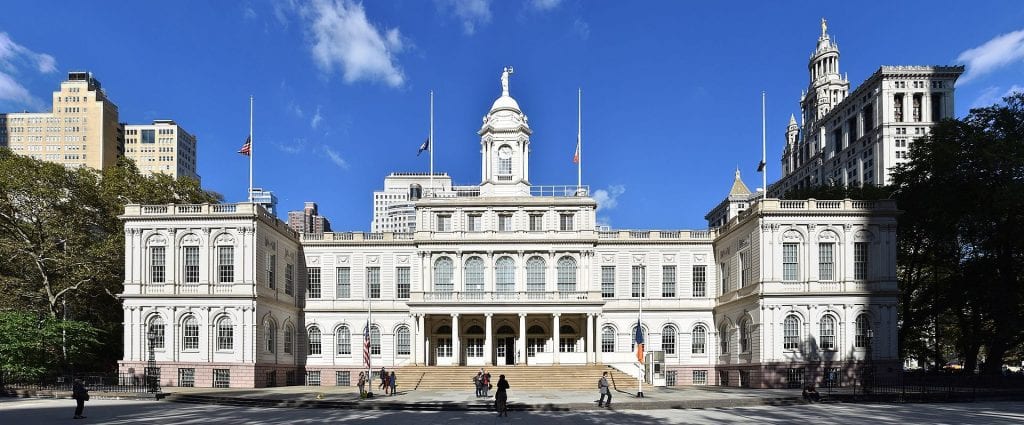 Photo: MusikAnimal, Wikimedia Commons. License here.