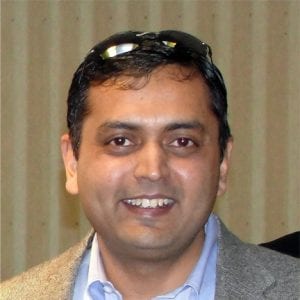 Congratulations to SUPERSTRUCTURES' Darsh Shah, PE who has been promoted to Associate Principal. This promotion is a direct reflection of Darsh's professional stature and invaluable contributions to our success. He's held in high regard by his coworkers, by his colleagues in the profession, and by the firm's prestigious clients.
Since joining SSX in 1996, Darsh has worked on a wide range of public and private sector projects—more than 1,200 buildings. In addition to exterior restoration and roofing replacement projects, his experience includes restoring historic landmarks, parking garages, and plazas, and structural design for a new ambulatory care pavilion. His favorite projects for design and restoration include various diversified projects at One New York Plaza, the Brooklyn Battery Tunnel ventilation buildings, and the ConEd headquarters, a New York City Landmark. Darsh sees Superstructures as a university where everyone is a teacher—a place where, with everyone's cooperation, we can climb to new heights.
Darsh loves being a husband and dad of two daughters. Through his love for travel, he immerses himself in creative activities like producing vacation videos. At home, he likes to experiment in the kitchen and tend to his intricate garden. He actively enjoys jogging, badminton, basketball, and skiing. And don't call him on a Sunday night—that's his prime time to relax and watch football.