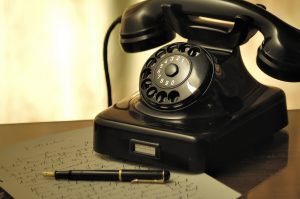 As the old show-business quip goes, "It's worse than dog eat dog—it's dog doesn't return dog's phone calls." SUPERSTRUCTURES is doing its part to assure that this run-around doesn't apply to the business of architecture and engineering. We return calls and emails—whether we end up taking the job or not.
Of course, we respond to our current clients' inquiries within hours, if not immediately. But we also reply promptly to contacts from prospective clients. Sometimes, it turns out that their job may be too small or outside of our wheelhouse. Regardless, we get back to them and suggest the services of other firms or contractors that might be a better fit.
Why bother? Beyond it being the right thing to do, we believe it's also good business practice. That same caller could be a future client, and cultivating that relationship starts with the first contact. And with forty years of experience in restoring New York's buildings, we act as a resource for building owners, not just a transactional service provider.
So, whether the inquiry is helping an owner determine whether a facade inspection is due, or an initial conversation about a complex restoration project, we take it seriously. After all, we've found that, once clients hire us for a single project, they tend to return to SUPERSTRUCTURES again and again.
Give us a ring at (212) 505-1133 or email us to discuss how we can help with your building.